Frugal Eats
Before I got married, I dreamed of the day I would economically grocery shop for my husband just as my mother had done for us, and how he would praise me for it Proverbs 31 style. Enter reality. Micah had not only been used to having more food than I was, but he had
good
food. (Meat, for example.) I actually doubled the grocery budget I had grown up with. And honestly? It was
fun
. I switched from the somewhat sketchy cheaper-priced grocery outlet I had memorized the isles of to the most expensive place in town. It was a wonderful time of bliss and gourmet sliced deli meats.
Then the thought occurred that maybe we should add a little cushion to our savings account. It's always better to be prepared for some sort of sudden financial hit. (You never know.)
It just so happens that my mother recently gave me her old recipe binder. It's full of economical recipes. I dug a few favorites out the other night and thought I would mention them here if anyone was interested in trying some of them.
Oh.my.goodness. This stuff is amazing. I used to make up several servings at a time and store them in zip-lock baggies. I could eat this until I exploded. It's that good. I have talked up this rice since Micah and I have been together, and finally took the initiative to make it for him. I was a little worried since I didn't have poultry seasoning, but it turned out great without it and got Micah's stamp of approval. I followed my mother's notes instead of the exact recipe, which mean one cup of (white) rice instead of 3/4.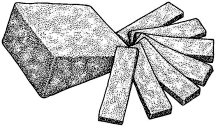 This is another recipe I have bragged about to Micah. These are great by themselves or in spaghetti (if you can resist eating them all). By the way, these are actually made with turkey sausage, not pork.
This potato salad is seriously good, and would be especially wonderful in these upcoming sweltering summer days. Mom's notes say you should use 7-8 potatoes verses the suggested 5-6, and add 1 cup of mayonnaise instead of 1-2 cup. Also you should double the suggested eggs from 2 to 4. On the side, in my mother's danity handwriting, she advises you also add "2 or 3 celery stalks and 3 pickles." Mom also peeled her potatoes whereas the recipe doesn't cover it. The last sentence of this recipe is scratched out and instead reads, "Add chopped celery & pickles, add a few squirts of mustard. Mix well & refrigerate. You can also add some pepper." Mom knows best.
Sheriff's Shepherd Pie
This is just a comforting dish. You can either use ground turkey or ground beef for this one. The site this recipe was on is currently down, so I have taken the liberty of posting the recipe in it's entirety below:
Sheriff's Shepherd Pie
A tempting dish for Mayberry's crooks.
Onion (I use dry minced onion)
Favorite vegetable (green beans, peas, etc.)
Buttered mashed potatoes
Grated cheese (optional)
In a skillet brown the beef and onion.
Place the mixture in the bottom of a
casserole dish. Add the vegetable next,
and cover with mashed potatoes. Top with
grated cheese if desired. Bake in a 350
degree oven until warmed through and the
top is browned.
Serves 4 to 6.
CrockPot Hot Dogs and Beans
We never actually had this recipe, it was just hanging around in the recipe binder with other recipes labeled with the intents to one day try. Remember, this recipe binder was created before the days of Pinterest. This recipe looks pretty economical, and I have a certain affection with dinner being ready when I get home from work. I definitely plan to give this recipe a try sans molasses. The recipe appears to have been typed in a word processing program, so I will post it below:
Recipe Ingredients:
4 Pounds of canned baked beans
1/4 teaspoon of onion powder
1/4 cup of ketchup
1/4 cup of sugar
3/4 cup of onion, diced
1/3 cup light molasses
1/4 cup Open Pit BBQ sauce with onions
1 pound hot dogs, chopped
Recipe Method
Put beans, onion, onion powder, molasses, ketchup, bbq sauce, sugar and hot dogs in crockpot
Stir gently to mix. Cook on low for about 8 hours.
If sauce is runny, lift lid for last hour or two to let moisture evaporate.
Let me know if you try out any of these recipes. I would love to hear about it. What are some of your money saving recipes?
Stay classy, ladies. ;)
-Jessie